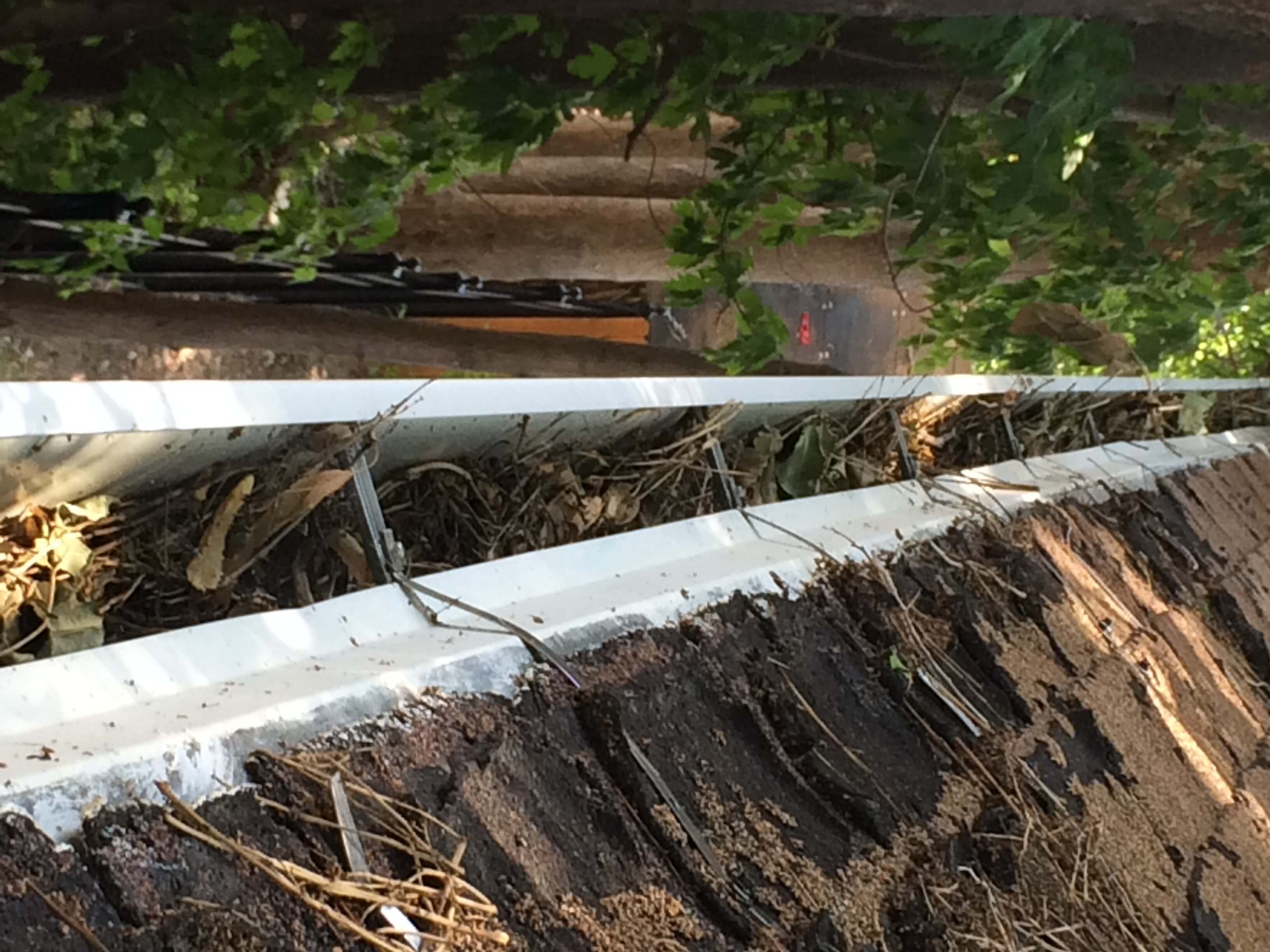 You want to keep your home in good condition, and our rain gutter cleanout service can help. Clean and well maintained rain gutters give peace-of-mind to homeowners, and can help avoid a myriad of flooding problems.
Clogged gutters can lead to roof leaks, but did you know that an overflow can lead to even bigger problems? Water near the foundation can cause basement flooding, water damage to walls and window frames, and can wash away landscaping. Even sidewalks and driveways are affected.
Even without summer rain, neglected debris can cause gutters to rust, and speed up the corrosion process. This will leave you with a need to replace those rain gutters sooner than you expected.
A simple rain gutter cleaning is painless by comparison!
Trust a Professional Rain Gutter Clean Out in Utah
When you call Wizard Rain Gutters, we start with an inspection of your rain gutters to look for damage or other concerns. We remove large clogs and wash away the debris that is left behind. We check that downspouts are working properly, and we leave you with a clean and functional gutter system.
We recommend cleaning gutters twice a year, in the spring and fall, but if your home has a lot of trees near the roof, more frequent cleanings may be necessary. We take pride in the work we do! We do everything we can to leave a home with a gutter system that is in excellent condition.
A rain gutter cleanout is vital to good property maintenance! Call Wizard Rain Gutters today to make an appointment.