Aluminum and steel rain gutters should last for 20 years, minimum. Unfortunately, poor maintenance and clogs often shorten this time frame.
Here at Wizard Rain Gutters we want your system to last longer than the average. Owning a home is expensive enough without having to worry about costly repairs every couple of years. There are dozens of systems that require your concern and your pocketbook, we don't want your gutters to be one of them.
As a family-owned business we know the cost of having your own home goes far beyond the financial burdens. There's also a large time and energy commitment as well.
The last thing you want to do when you get home after a long day is fix a sagging gutter or replace it altogether.
Let us ease both of these concerns for you. Our team is skilled in maintaining and protecting your gutters so that they function longer. We'll always help you find the most cost-effective solutions to your issues.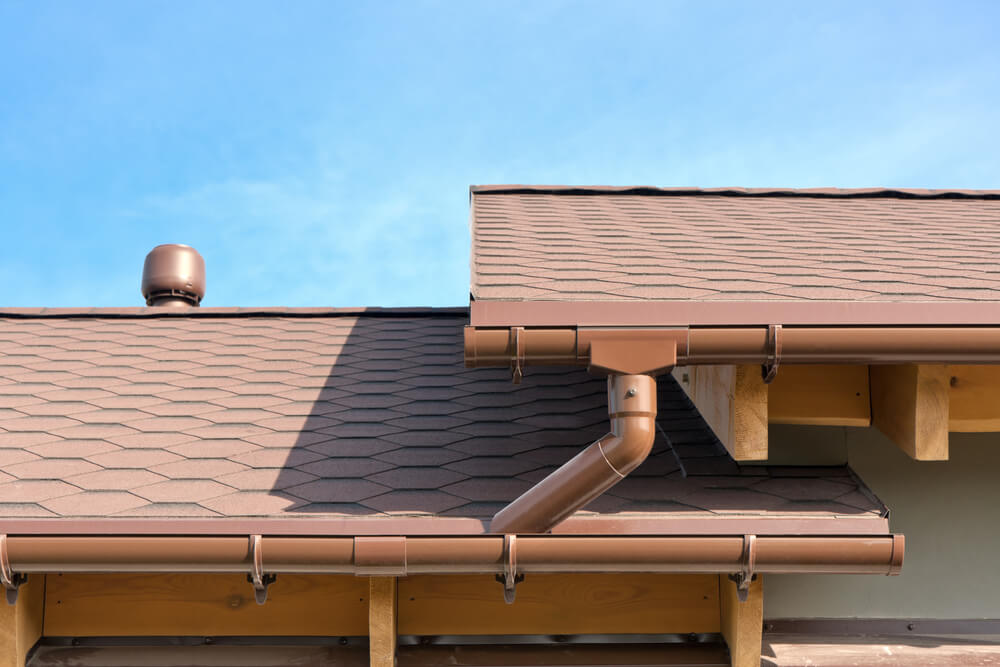 Preemptive Protection for Your Rain Gutters
The first step towards preserving your rain gutter system is keeping them in good shape before any problems hit. This is completed in a couple of ways.
First, we routinely clean out your gutters to avoid major clogs. This service should be scheduled at least twice a year. The best times to have your appointment are after the fall and spring seasons.
If you allow clogs to form in your gutters, it disintegrates the inner lining. This is when you'll need to repair your gutters or if there are major holes, replace them.
While we're cleaning out your gutters we'll also look for any weak spots or damages that may have occurred since the last session. Fixing loose screws and soft metal helps avoid extra damages that can occur when the pieces holding the gutters together fails.
Another protection we can add to your systems are chimney caps and rain gutter leaf protection. This is where we install an extra metal panel to block debris from getting stuck in places it should.
Gutters are meant to carry the water away safely, not be a home for leaves and twigs. The protection panel will stop these large objects.
Looking Out For Your Rain Gutters in Orem
Here at Wizard Rain Gutters we want you to worry less about your rain gutters. We know that when your systems are functioning properly, they stay out of your mind.
However, when there are issues, it seems like that's all you can think about. That's why we pride ourselves on giving you rain gutter solutions that last. When you partner with us you can trust that your rain gutters are functioning the best they can.
Call us today to learn more about our team and how we can better help your home.