Whether you have a Lindon home or business that's in dire need of some rain gutter upgrades or services, the pros at Wizard Rain Gutters are here to help. There's no issue we haven't seen before, and no problem we can't address quickly and efficiently.
You come to us because, unlike some others in the field, we're here to save you money. We won't recommend a high-cost fix unless it's absolutely necessary, and we'll always keep your budget in mind as we work on your gutters and suggest upgrades. We'll handle any risky or dangerous repairs that home or business owners should not attempt, as well.
Installation
While we'll exhaust all other options first when it comes to repairing or tinkering with existing gutters, there are certain situations where replacements cannot be avoided. This is generally just due to standard wear-and-tear over the years, which can wear down even the strongest materials when they're exposed to harsh weather elements.
If you need a new system, we're here for you from start to finish. We can assess your property and your drainage needs, then recommend the perfect material and style for your new gutter system. Finally, we can handle the full installation process for you, sparing you both heavy labor and risks that may appear if you aren't experienced in this kind of project.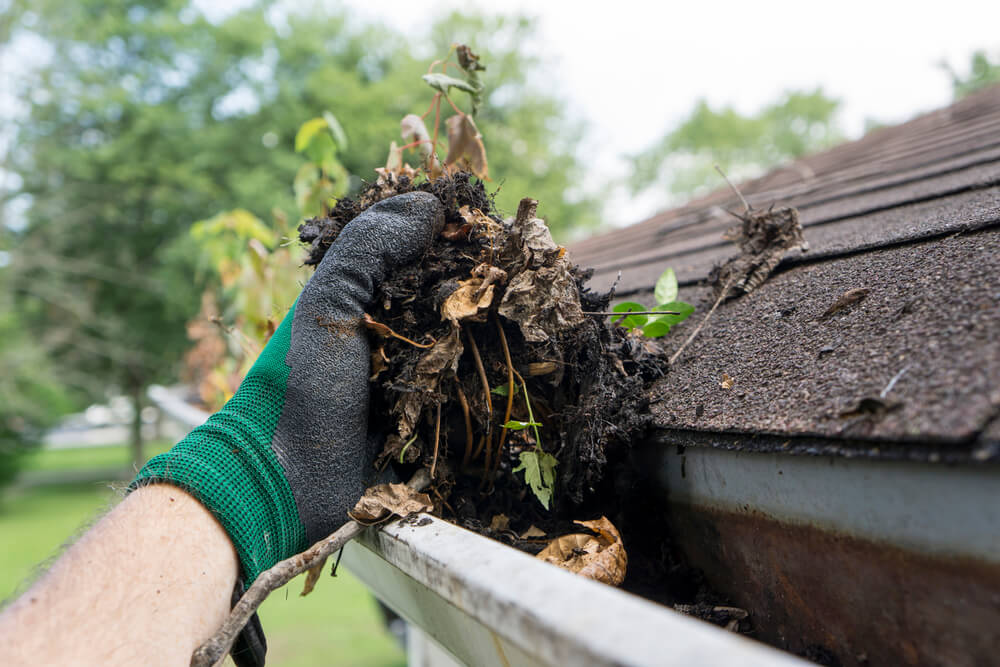 Gutter Repairs
If possible, we prefer to repair gutters rather than take the more expensive step of replacement. Things like cracks, leaks, blockages or pooling concerns are all generally addressable through our simple expertise, which can help prevent these initially minor concerns from becoming major ones that risk water damage and rot.
Whatever the issue, know you'll receive the service of a trained, certified technician with a full body of knowledge on all our equipment. Our pros are local experts who know exactly how the Utah climate interacts with gutters, meaning we can offer you solutions that will stand the test of time and are specified to your area.
Preventive Services
How do you avoid many of the issues we've discussed above? By utilizing our pros for the kinds of cleanings and preventive services we recommend for all residential and commercial clients alike. A basic yearly or twice-yearly inspection of your gutter system can go a long way – identifying issues very early in the process before they become more severe. A small crack found during an inspection can be quickly repaired for a low cost; that same crack that isn't noticed due to lack of inspection could grow and warp the gutter, eventually leading to major water damage that's far costlier to deal with.
For more on how we can help you asses and manage all your drainage needs in Lindon and surrounding areas, speak to the pros at Wizard Rain Gutters today.