You can paint your gutters if they're chipped, stained or rusty, but be prepared: It can be a lengthy, tedious project!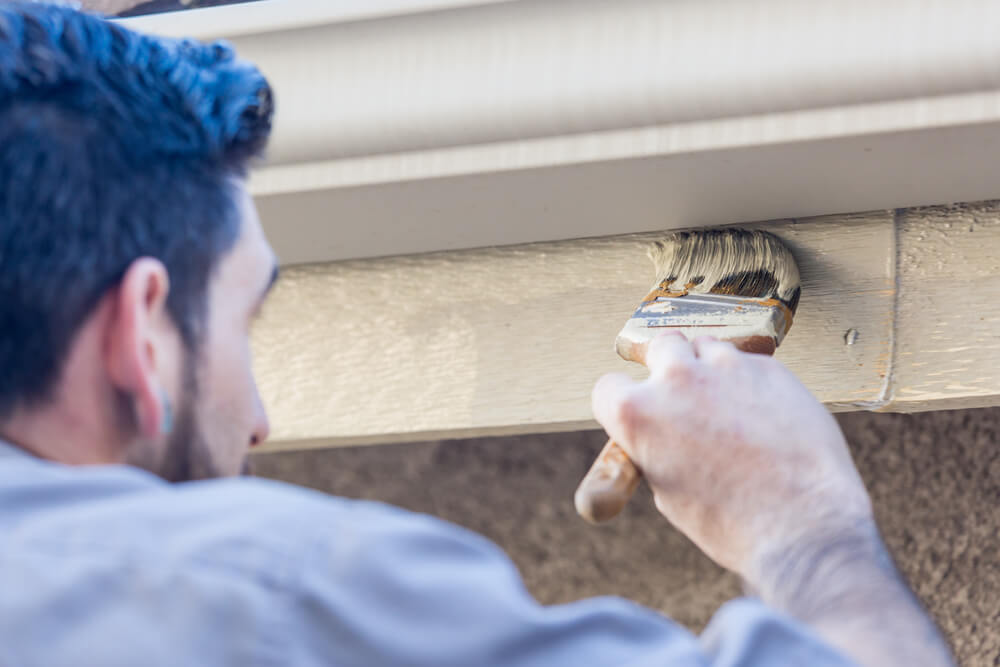 Many homeowners want to upgrade the look of their exteriors, and so they often turn to gutter cleaning and painting. However, what you may not realize is that it's possible to replace your gutters for less than you'd realize!
Detach or Leave in Place?
First things first: Should you leave your gutters attached to your home or take them down to embark on your painting project?
On the one hand, taking gutters down makes it easier to paint them fully, but it will take a long time to detach them and then hang them back up securely — plus you'll need another pair of hands. You may also damage the gutters in the process, so it might be better to leave them in place. But this means you'll have to do most of your paintwork on a ladder, and that can be dangerous.
Cleaning Comes First
Once you're ready to get started, don't whip out the paintbrush right away. First, you have to clean your gutters thoroughly if you want the new paint to stick. It's not enough just to spray them down with a hose. You need to use a scrubbing brush and a bucket of soapy warm water to make sure you get rid of all dirt particles.
Prime, Enamel and Paint
Next, it's time to prime. Once the gutters are dry, coat them with primer. When that's dry, apply a high-gloss, oil-based enamel. This type of paint is necessary to facilitate water flow. Some professionals recommend using two coats of enamel.
Finally, finish the job with acrylic paint. Don't use paint with ammonia, as it can react with aluminum gutters. Acrylic paint is safe for both vinyl and aluminum gutter systems.
Let Us Work Our Magic
When you're trying to make your home look as beautiful as it can be, you shouldn't let outdated, rusty gutters get in your way. Contact Wizard Screens and Gutter today to get a free quote. You may be surprised at how cheap a gutter system replacement can be. We can get your home looking fresh in no time!