As we've noted recently in this space, the color of your home's rain gutters is important for a few reasons, including a few you may not have thought of. Gutters are a big part of curb appeal and home value, and color plays a role not only here, but also in a few practical areas.
At Wizard Rain Gutters, we have a variety of color and material options when it comes to new rain gutter installation. Many of our materials, in addition, are easily painted if you desire a different color scheme. Let's look at some basic steps to take if you've decided on aluminum rain gutters, but have also chosen to paint them a different color.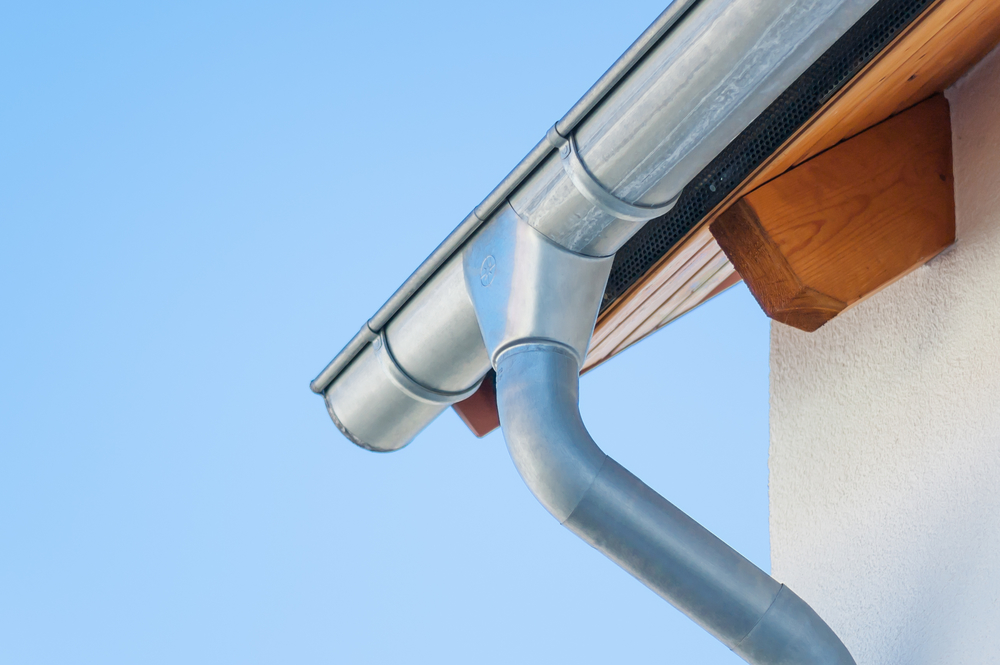 Step 1: Choose Whether or Not to Remove Gutters
It's always easier to paint gutters when they've been removed from their normal place on your roof, but there are some cases where this process won't make much practical sense. This will depend on the type of gutter system and how easy it is to remove.
In most cases, though, downspouts can and should be removed for painting. If you have to leave the main system intact while you paint, this can generally be done easily enough.
Step 2: Clean Gutters
Before any painting can be done, gutters need to be completely cleaned. This includes both pressure washing and then using detergent and scrubbing techniques to rid any remaining residue. The best device here is a large bristled scrubbing brush, which can loosen remaining dirt that's too powerful to be cleaned by water.
After cleaning, check the gutters for any scratches. These are risks to catch on the paintbrush and lead to streaking – sand down any such areas if needed so the full gutter is smooth and ready for paint.
Step 3: Add Primer
An important note when painting on aluminum materials is to always remember to use a clear acrylic bonding primer. You can find this at any basic hardware store. If the sun is out on the day you choose to paint, you should wait at least a couple hours between cleaning and coating with prier.
Step 4: Add Enamel
Within 48 hours of adding primer, you'll also have to add enamel. We recommend an oil-based high-gloss enamel, which helps ensure the surface keeps water flowing smoothly. You should use two coats of enamel here, the second directly after the first has dried.
Step 5: Paint
And finally, after a couple hours for enamel to dry, the gutter is ready for paint. Paint should match your primer, and should be 100 percent acrylic with no ammonia – ammonia is know to react poorly with aluminum. You can use either a sprayer or brush, whichever is easiest for you (this may depend on whether or not you choose to remove the gutters for painting).
For more on painting aluminum gutters, or to learn about any of our ran gutter or drainage solutions, speak to the staff at Wizard Rain Gutters today.