Rain gutters have to withstand a lot of pressure and stress. With strong winds, heavy rainfall and constant debris, it's amazing that they are able to handle as much as they do.
Unfortunately, despite gutters' durable nature, there are times when leaves and other debris will cause a blockage. Not only is this a pain to clean out, but it can also cause damage to your house and gutters.
Knowing tips and tricks to avoid leaf blockage in your rain gutters can help you prevent unnecessary repairs. Below are four tips to help you eliminate obstructions in your gutters.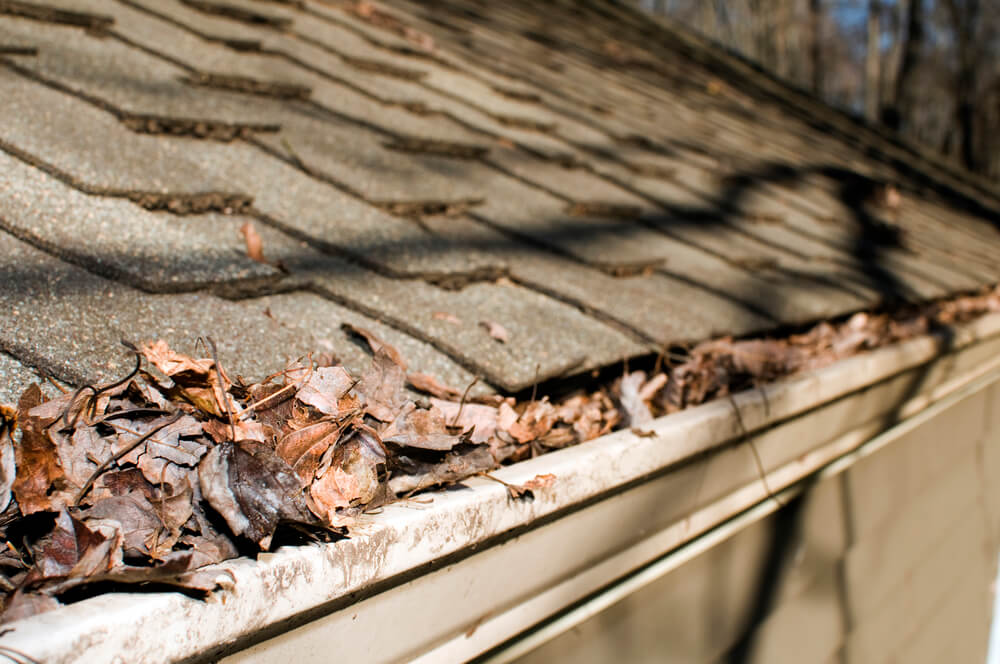 1. Place a Wire Ball at the Top of the Spout
The most difficult part of the gutter to clean is the downspout. But there is a simple solution to avoid this. Place a wire ball, available at home improvement and hardware stores, on top of the hole of this piping. The spaces in between the wires will allow water to flow through while stopping leaves and twigs.
This will help keep most of the big objects out of the downspout. However, you'll still need to routinely clean the gutters.
 2. Cover with Rain Gutter Guards
Gutter guards are a fantastic invention that helps prevent gutter clogs.
You can make and install them yourself, or you can talk with a rain gutter specialist and have them come out and install them for you.
We recommend choosing a guard that is easy to remove. Even the best systems will need to be cleaned every once in a while. You don't want to waste a lot of time with a system that is hard to remove and clean.
3. Regularly Clean Up the Surrounding Trees
The easiest way to prevent leaves from clogging your gutters is to make sure that they don't fall anywhere near them, so prune your trees regularly.
4. Repel Squirrels and Birds
Birds and squirrels often like to gather leaves and debris to make nests. You may notice these nests in the corners of your rain gutters.
A great solution for this is to get bird or squirrel repellants and have them installed on your roof. This will encourage the animals to form their nests somewhere else.
While all these are tasks that you can do yourself, we know that you don't always have the time to complete them. That's what our team here at Wizard Rain Gutters is for. Call us to schedule an appointment.