New gutter installation can ward off the potentially devastating effects of water damage posed by sagging or broken gutters. If your old gutters aren't doing their job to direct water away from your roof and foundation, new gutters are an investment to protect against any ensuing damage.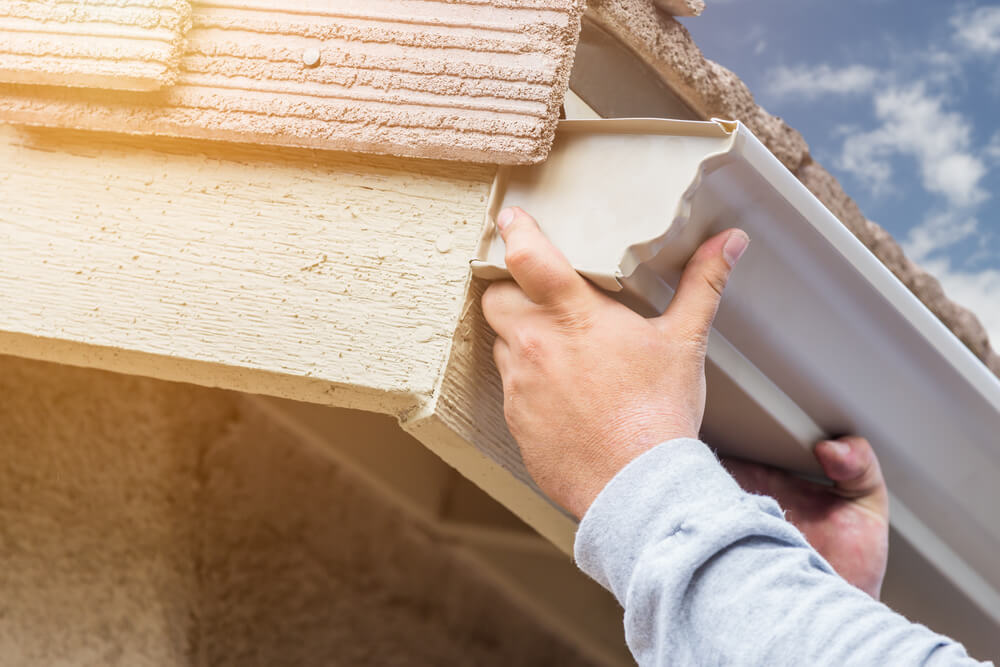 But when the project gets going, you might realize there are a lot of questions you didn't ask beforehand, from how the installer correctly sizes the gutters to whether they will take the old gutters away when they leave.
Below are some key facts about new gutter installation to know beforehand that will help you pick the right installer for the job.
It Should Start with Sizing
Talk to your gutter installer about how they choose the correct gutter size for your home. It's all related to the pitch and size of the roof. The installer should also know the weather patterns in the area to calculate what your home needs to drain rainfall.
A 5-inch gutter might be able to handle over 5,000 square feet of roof, but if it's an area that gets heavy rain and the home is larger, it might be necessary to go up to a 6-inch size. Either way, your installer should assess the performance of the previous system, size out the roof, then make their determination.
Seamless Is Superior
Seamless gutters are definitely the best choice to reduce the chance of leaks, since there are fewer seams for a leak to potentially spring. A seamless gutter only has seams at the corners. Ask for this product up front, before new gutter installation.
How Gutters Are Fastened Matters
Does your installer use nails or screws to fasten the gutters to the home? Nails make the job go faster, but screws ensure the gutters hold longer. While both can deliver quality results, your installer should know the difference between these two methods and fully explain why they have chosen one over the other.
Is Old Gutter Haul-Away Included?
Too many times, homeowners will assume a contractor will carry away old supplies or materials used during the current job, only to be left with stacks of trash to take care of at the conclusion.
Make sure you ask upfront whether they will haul away your old gutters when installing new ones. And look at reviews from prior customers. Did they follow through? Did they leave the job site cleaner than when they found it?
Wizard Screens and Gutter does just that. You can expect professionalism when you choose us for your new gutter installation. Call us today to talk about your old gutters and what we can do to improve them.