Gutter cleaning is important. It's vital to the health of your roof and landscaping. If you don't regularly clean out your gutters, your home could suffer water damage or poor drainage around your foundation, and your roof and siding could wear out prematurely.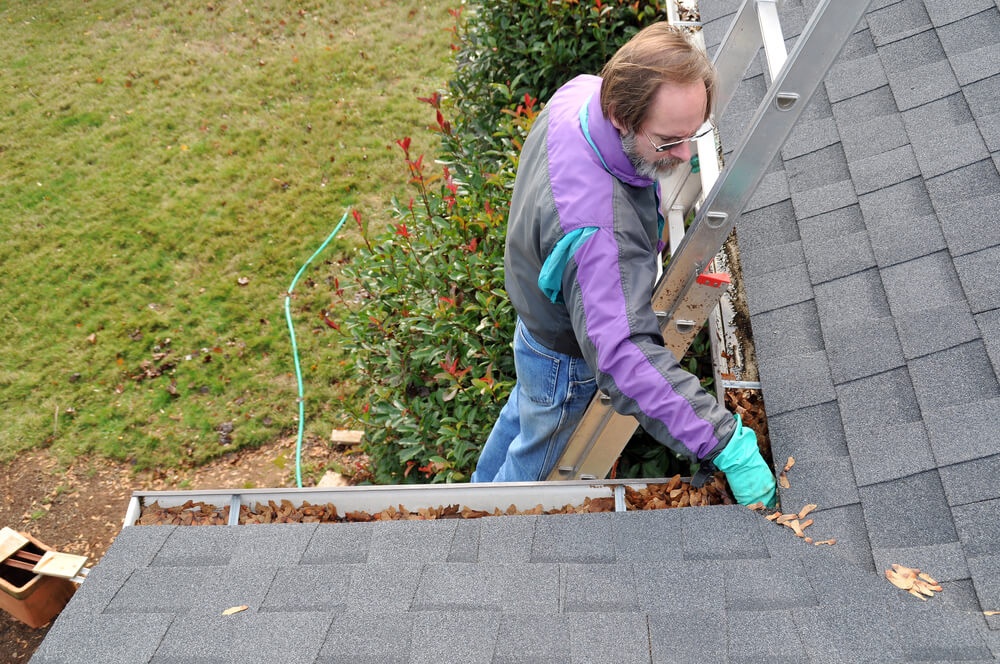 When we talk to Utah homeowners, we find that many of our clients have similar questions about gutter cleaning.
How Often Should Gutters Be Cleaned?
It's hard to give one answer to this question, simply because it varies. The number of trees that are around your home will determine the amount of leaves and debris that build up. In general, we recommend gutter cleaning at least twice a year, once in spring and once in fall, but you may need it more often.
What Do You Do with the Debris?
When we clean out your gutters, we don't just dump the debris on your landscaping. We clean it up, bag it and take it away when we leave. We are conscientious about keeping your property clean and leaving your home looking better than we found it.
How Long Does it Take?
Again, it's hard to provide a set answer because the time required to complete the job will depend on the level of debris in the gutters and the total linear footage. Allot a few hours for us to get the work done and get all debris bagged.
Can I Do it Myself?
You can try to take care of this job yourself, just be conscious of safety. If there are higher gutters you can't reach without walking on shingles, it might be better to leave it to a professional.
Also, gutter cleaning can be difficult to do on your own. It helps to have a whole crew handling the job to stabilize ladders and scoop up debris along the way. You will find that handling the job alone likely takes quite a bit of time — longer than it will take Wizard to do the job.
How Do I Prevent Debris from Collecting?
If you're tired of scooping leaves and sticks out of your gutters, you can invest in gutter guards. While your gutters will still require cleaning on occasion, it won't be as often.
Why Wizard?
Wizard Screens and Gutter offers affordable gutter cleaning services, gutter guard installation and gutter repair and replacement. You could say we're your gutter experts! We also pride ourselves on high-level customer service and a commitment to your satisfaction. There is a reason Utah homeowners call the Wizard, and you should too.