Installing rain gutters seems like a simple, straightforward job. It can be, if you hire a professional contractor who knows what they're doing.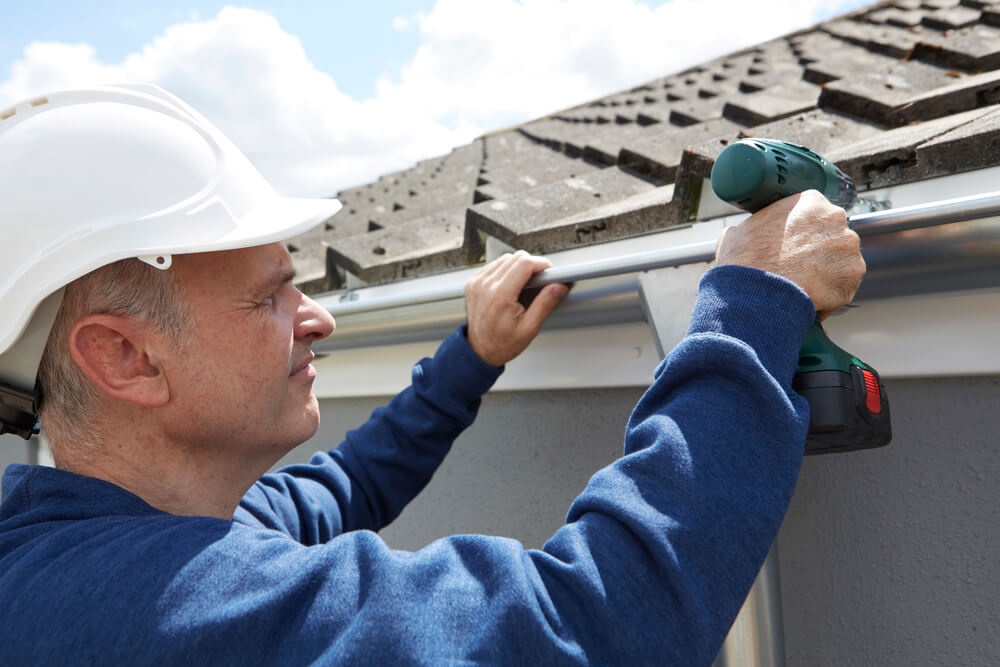 But if you depend on an amateur, or if you take on gutter installation as an epic do-it-yourself weekend project, you might end up with a botched job. And beware: Installing rain gutters the wrong way can cause serious harm to your home, not to mention your finances. Not only will you have to repair the damage, you'll have to invest in a whole new gutter system as well.
Watch out for seven common pitfalls.
1. Installing Gutters Without a Pitch
Gutters should never be level. Otherwise, how will they drain? They should be installed with a pitch, though the pitch should never be more than about an inch. This allows rainwater to flow freely toward the downspouts.
2. Installing Gutters That Are Pitched Forward
As much as pitch is important, installing rain gutters that are tilted forward isn't right. This can lead to gutter overflow, with water pouring out over the edge and causing serious problems in and around the home.
3. Skimping on Installation Materials
Gutters that sag or bend aren't installed correctly. Most of the time, this is due to not having enough hangers in place — the connecting hardware that anchors the gutters to the home. It might make the job go faster to use fewer hangers, but they should never be spaced more than 3 feet apart.
4. Settling for Sub-Par Gutter Systems
The cheapest option isn't always the best option when it comes to choosing gutter materials.
Although it's entirely possible to find a high-quality product at a good price, make quality a priority. Installing rain gutters that function well is an investment that pays off over the long term.
5. Not Prioritizing Seam Reduction
Your goal should be to have as few seams as possible in the system. Seams create weak links, giving the gutters the opportunity to separate.
6. Choosing Gutters That Are the Wrong Size
You have to consider the size of your home and the area's average rainfall when choosing the size of your water drainage system. Picking the wrong size could lead to regular overflow, which may cause serious foundation damage.
7. Placing Downspouts Incorrectly
This is where a pro's experience comes in handy: They know exactly where to place downspouts based on your home's design and its drainage needs. If you don't have the right number of downspouts in the right locations, you'll have problems.
Skip the frustration of installing rain gutters on your own — call Wizard Screens and Gutter today. We offer a full range of repair and replacement services and carry the best products for your budget.