You know you need to clean your gutters. But there is so much to do to get ready for the holiday season. You have shopping, planning parties and raking leaves to worry about. Can't the gutters wait?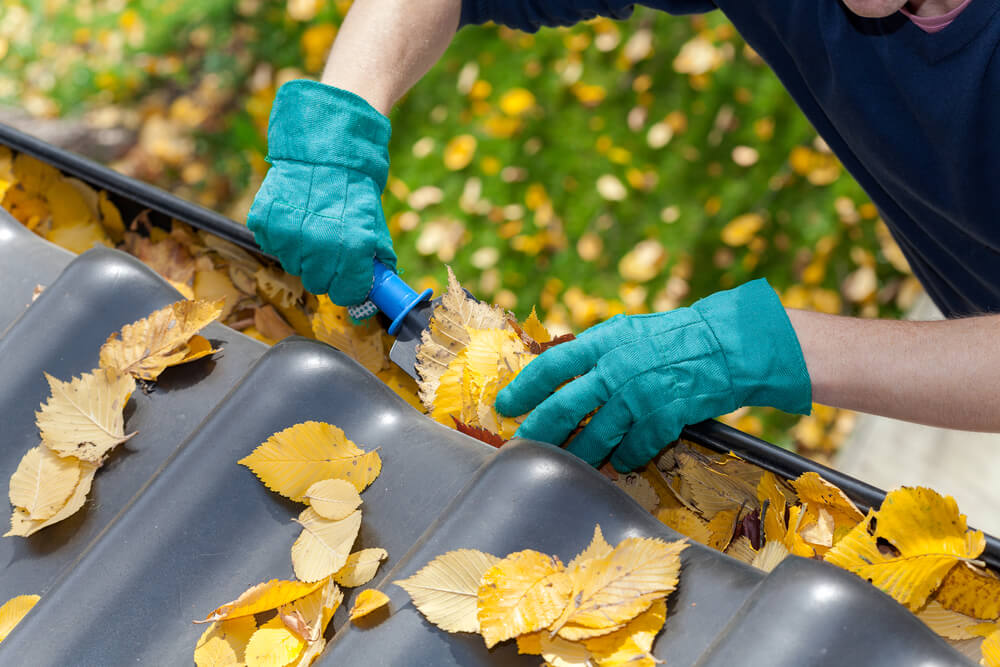 The short answer: no. When winter is coming, your gutters need attention. You need to clean your gutters before the first snowfall for three central reasons:
1. Ice Dams: Pretty but Dangerous
Ice dams make your home look like a picture-perfect Christmas card, with their resultant icicles hanging from the rafters and reflecting the holiday lights.
In reality, ice dams can seriously harm your roof and the rest of your home, and clogged gutters are partially to blame. If water freezes in the gutter because of excessive debris blocking it from draining, it's going to force melting snow and ice underneath the shingles and into your home, causing leaks, mold and water stains.
Also, ice dams can build up to be so heavy that they cause the gutters to tear away from the roof's edge. Gutter cleaning proactively prevents major water damage.
2. Structural Inspections Prevent Expensive Repairs
Part of a gutter cleaning project is to check each gutter for stability. The fasteners should be examined to make sure they are all intact. The fascia board that the gutter attaches to should be prodded to ensure there is no rot.
Inspecting the components of the rain gutter system helps you guard against water damage and address issues before they escalate.
3. Drainage System Maintenance: Prepare for Spring Thaw
It's vital to clean your gutters, but it's also important to check the downspouts and diverters. When spring comes, all the ice and snow melts and it rains more often. Make sure the downspouts are clear and the diverters are positioned correctly so that water flows away from the home's foundation like it should.
Why You Should Hire a Pro
If you're going to clean your gutters on your own, you need a couple of hours, a sturdy ladder, a partner and some heavy-duty gloves. It's not as simple as trimming the hedges. In fact, it can be dangerous, especially if winter chill has already made the roof, gutters and ladder steps icy.
Instead of using up a whole Saturday to clean your gutters, outsource the job to a professional. They use heavy-duty equipment that gets the job done quickly and safely. They also inspect all aspects of your water drainage system and give you advice on how to make cost-effective, fast repairs before the first snowfall.
Trust Wizard Screens and Gutter when you need clean gutters but don't want to do it yourself.