Installing gutter guards is a great way to prevent clogs, but it's a common homeowner worry: Will they affect the roof warranty?
You invested quite a bit of money in your new roof, so it's a reasonable concern. You want to make sure any work on your gutters doesn't void warranty coverage. After all, the extensive roof warranty was a major selling point, and you want to be able to depend on coverage if something goes wrong.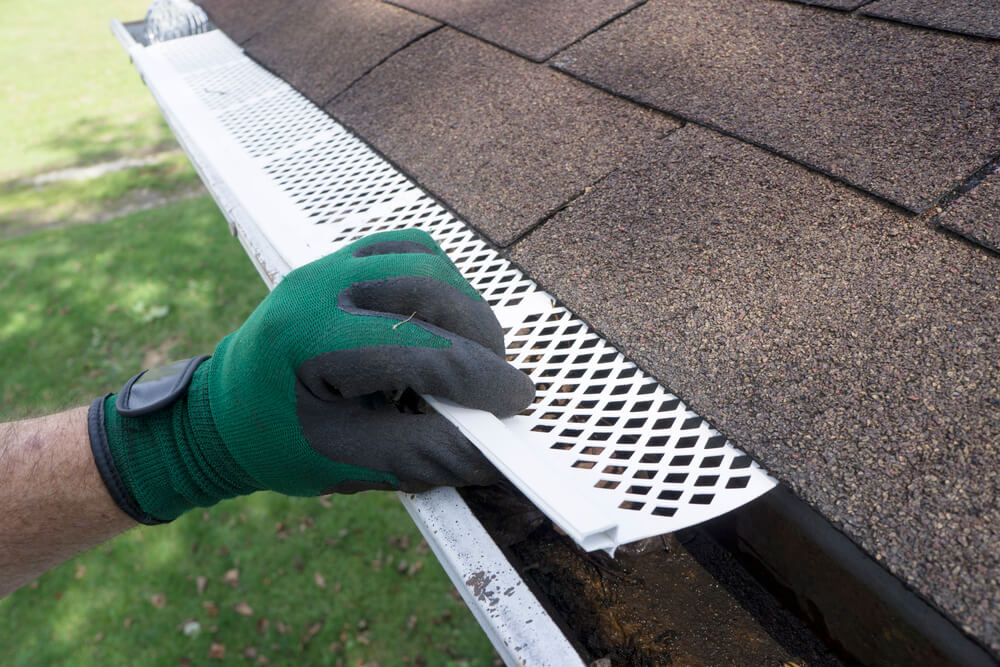 Your Gutters Are Important to Your Roof
The quality of your roofing materials and the expertise of your contractor don't matter if your gutters are clogged. The main reason gutter guards were designed is because they add an extra level of protection for your roof.
Taking care of your gutters is one of the best ways you can ensure your roof's longevity. If you invest in a good product, you don't have to worry about your roofing warranty — it's safe.
Even though most warranties have language that prohibits the installation of "foreign objects" on the roof, the best products don't attach directly to the roof, so they're perfectly acceptable additions to your current water drainage system.
Features of Quality Gutter Guards
The best gutter guards fit snugly on your gutters — they don't touch your shingles. The worst gutter guards are nailed into place and can ruin your roof's water resistance. You guessed it — a low-quality gutter guard can void your warranty, especially when it's installed by an amateur who doesn't understand how roofing systems function.
Gutter guards can be installed many ways, so talk with your contractor before the project begins. They'll give you the details on how the product will fit your gutters. If they talk about nailing anything to the roof, call a different company.
Products like Raindrop Gutter Guards can be installed via the "drop-in" method. This means they don't touch your shingles — they're placed securely on top and still keep out leaves and sticks effectively. They can also be installed by fastening the front lip to the gutter. Still, no roof attachments are needed, which keeps your roof safe and your warranty in full effect.
Get Peace of Mind
At Wizard Screens and Gutter, we're in business to take care of your roof! That's what our gutter maintenance services are all about: preserving your home from the dangers of water. Whether we're cleaning out gutter debris or installing gutter guards, you can trust our team to perform the work to align with your roof warranty's guidelines. Give us a call today to set up your appointment.