You may not have planned to replace your rain gutters, but when you need to, you need to do it fast.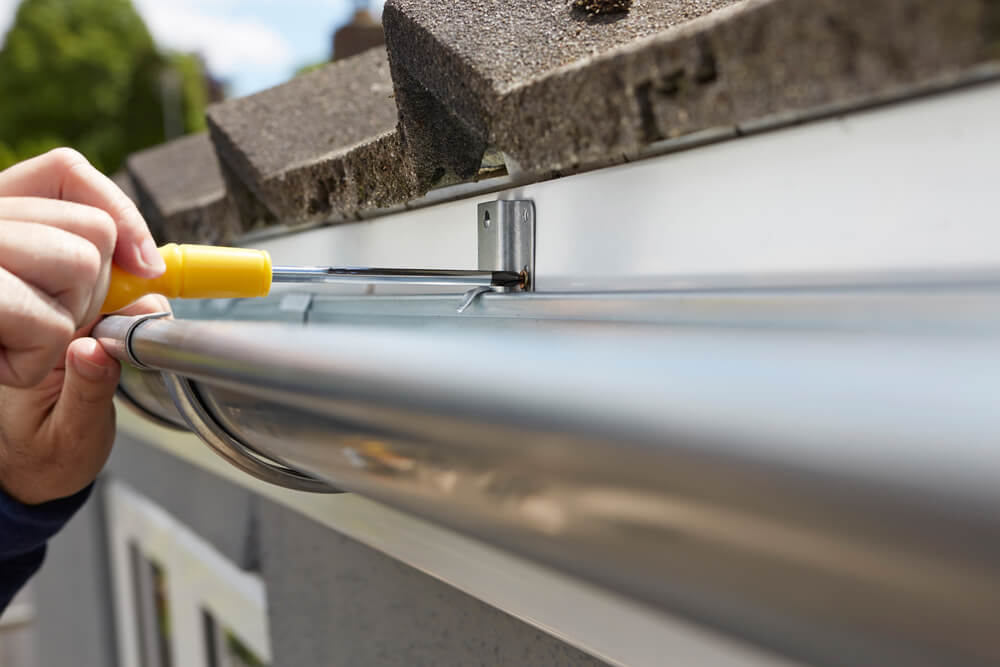 Rain gutters can withstand a lot — rain, snow, wind and more. But when they have had enough, you need to replace your rain gutters right away so that your home doesn't suffer more expensive damage.
Here are five situations that tell you it's time to consider replacement:
When Your Rain Gutters Are Too Small for Your Home
Maybe the original installer didn't calculate the size correctly, and your gutters are constantly overflowing in the rainy season. If you call a repair company and they adjust the angle and add more downspouts but overflow is still an issue, you probably need to replace your gutters so your home has a proper drainage system.
When They Are Too Rusted for Repairs
It's possible to fix rusted-out areas of a rain gutters, but when the holes become plentiful, it's more efficient and economical to just replace the entire section. Lots of rust is a sign that your gutters have served their purpose and exceeded their useful life span.
When You Have Water Damage in Your Home
Replacement is essential when you start to notice water is rotting your window or door frames. Water also could be seeping into your basement from the edges of the foundation, potentially causing mold growth. This points to a problem in the drainage system, and gutters are a common culprit.
When Your Landscape Is Washing Away
An inefficient water drainage system will ruin your mulch and expose your plants' roots. You can get downspouts replaced or reconfigured so that they're no longer washing your landscaping away. Erosion is a sure sign your gutters aren't functioning like they should.
When the Gutters Are No Longer Attached to Your Home
Do you notice your gutters are sagging or pulling away from the house? This could mean that the fascia boards they are attached to are beginning to rot. You might notice screws or nails on the ground underneath the gutter system. The gutters also could be cracked or breaking apart at the seams.
Whatever the reason, water can't drain properly when gutters are out of position. The fix can involve repairing the entire area so that the new system is sturdily in place and will last through many rainstorms to come.
Contact Wizard Screens and Gutter for a free estimate to replace rain gutters for your home, and get the water drainage solutions your property needs to stay dry and safe.