Both vinyl and aluminum gutters are common choices for Utah homeowners looking to upgrade their water drainage systems. When your gutters are cracked, sagging or just not doing their job, it's time to review your replacement options.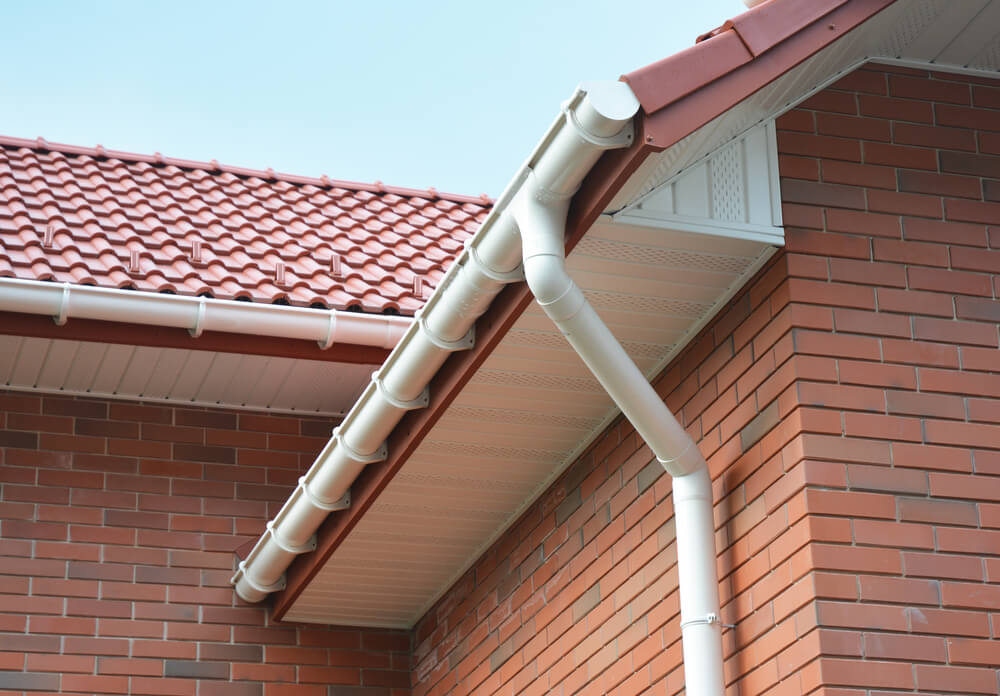 Why Vinyl Is Popular
Vinyl is a good choice because it is lightweight, so it's easy to hang on your own, as long as you have a ladder and gutter-hanging skills. It's easy to cut and form to fit your home.
You might also be attracted to vinyl's low price, but beware: Vinyl gutters will not last long in Utah's harsh climate. Heavy snow and rain can weigh down vinyl gutters, bending or snapping them. So you'll enjoy initial savings up front, but you'll have to handle a replacement job sooner than you'd like. Vinyl is popular for the price, but it's not the best choice for a long-lasting lifespan.
Why Aluminum Is Cost-Effective
Aluminum gutters might cost slightly more than vinyl, but they last twice as long. You can expect a well-built aluminum gutter system to last up to 20 years, no matter the climate.
And aluminum doesn't rust, so you never have to worry about corrosion. Plus, it's stronger than vinyl, so gutters made of aluminum are able to withstand heavy precipitation and strong winds. You can pick whatever color you'd like – you have tons of options.
What Other Gutter Materials Should You Consider?
While vinyl and aluminum gutters are by far the two most popular options, they aren't your only choices.
You can opt for steel or copper. Some homeowners choose one of these if it jibes with the style of their home. But keep in mind that steel eventually rusts. Copper oxidizes and develops a patina, so it won't look the same in a few years.
If you want durable gutters that retain their look, stick with aluminum.
Get a Quote!
If you think replacing your gutters is expensive, you will be pleasantly surprised. Plus, when you compare the cost of new vinyl or aluminum gutters to what you'd pay to fix water damage, you'll see that upgrading your gutters is a smart choice.
Get a quote from Wizard Rain Gutters for your home today.