When your rain gutters are doing their job, chances are you don't think about them very often. That changes when they're in need of service or replacement, however, and that's what we're here to help with at Wizard Rain Gutters.
With one simple call, you have the best rain gutter experts in Suncrest and surrounding Utah areas at your service. We can help with every gutter-related area you require, from simple inspections and cleanouts to significant repair jobs or rain gutter replacement using one of our high-quality materials. Best of all, we pride ourselves on being a family-owned business that offers the kind of service you'd expect from local professionals who have been around for years.
Rain Gutter Repairs in Suncrest
Despite not occupying your thoughts every day when they're working well, rain gutters are some of the most important protective items on any structure. They work to redirect the moisture that falls onto your roof to the right areas – namely away from your walls, windows, doors and foundational structures.
When gutters aren't working optimally, these various structures are put at risk. Significant quantities of water may seep into the home's soil and foundation, leading to everything from shifting to major structural problems that could persist for years. Meanwhile, moisture running down walls and into areas like doors or windows can prematurely rot these structures, or worse yet can fester and promote the growth of mold and mildew.
Protect your building from any of this happening to you through our comprehensive Wizard Rain Gutters inspection and cleanup services. We'll move through your entire system with our pressurized spray equipment, helping clear up even the toughest clogs or buildups to keep water flowing in the right direction.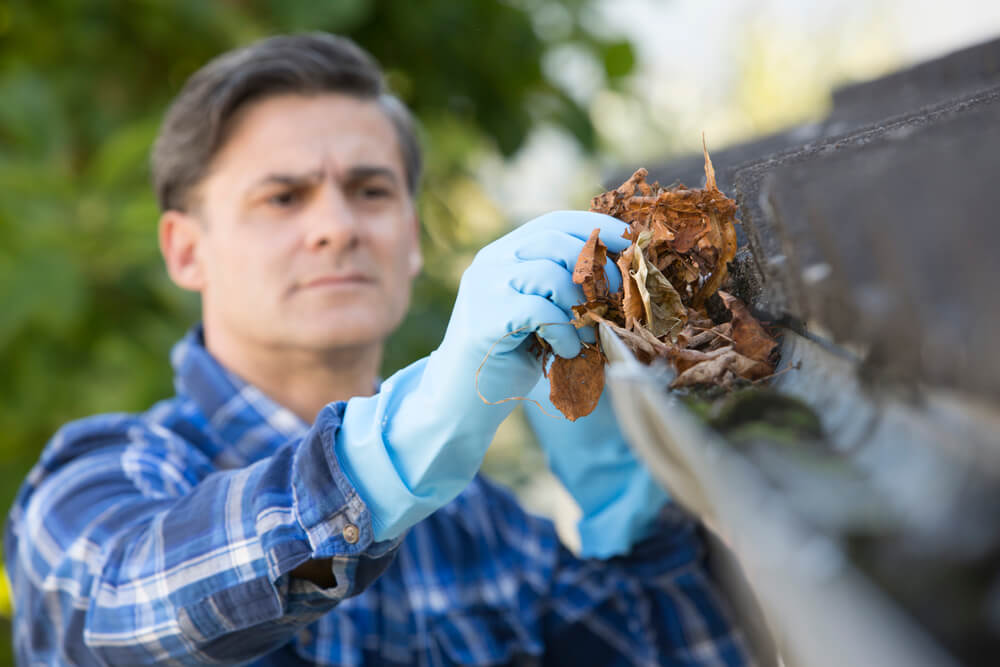 Comprehensive Gutter Repairs
In addition to cleanup services, we can offer simple and affordable repairs when they're necessary. When we find simple issues like cracks or seam problems, we can repair these on the spot before they become worse and put you at risk of costlier issues. We won't recommend replacement unless it's the economical thing to do for your home, instead helping you get the most out of your current system wherever possible.
Gutter Replacement Services
And when the time truly does come for a new rain gutter installation, we're here to help with that as well. Our experts can recommend the best materials for your new rain gutters, and we'll complete your entire installation process from beginning to end – we'll start by breaking down your current gutter system and disposing of it completely, then move to setting and installing your new materials quickly and without hassle. Our installation projects are generally completed in a day or less, allowing building occupants to go about their daily lives without intrusion.
For more on the rain gutter services we can provide to residents of Suncrest and surrounding areas, speak to the pros at Wizard Rain Gutters today.