Are your rain gutters in need of service or repair? No matter what the issue might be, from basic cleaning to repairs or even the installation of brand new, efficient rain gutters for your home or building, the professionals at Wizard Rain Gutters are at your service.
Our rain gutter experts are highly experienced and locally trained. We've seen every possible gutter-related issue the Salt Lake City climate has to offer, and we know how to respond in ways that keep your home or building safe and dry at all times. Best of all, we provide all our high-quality services for fantastic prices that won't break the bank.
Rain Gutter Cleaning Services
In many cases, all your rain gutters need is a little attention from experienced professionals with the proper tools on hand. Your gutter clog or buildup may seem like an impossible task, but that's before you consider our powerful, specialized cleanup equipment that uses pressurized water sprays to fully and completely clean gutter areas.
Without our services, buildings run the risk of serious water issues during wetter seasons. Leaves, dirt and other debris will build up in gutters over time no matter which part of Salt Lake City you live in, and these blockages will cause major drainage problems. These often result in significant water damage issues, ranging from basic dripping and pooling to rot, mold, and even possible structural breakdowns. Instead of running even the slightest risk of any of this happening to you, keep your gutters free and clear with our professional cleaning services.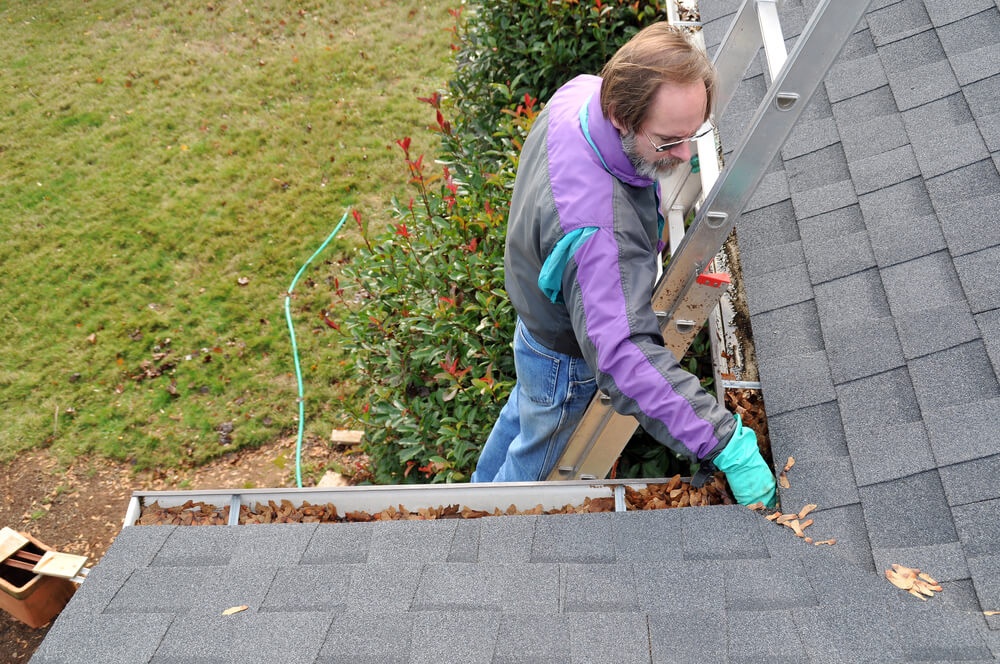 Gutter Repair
As we inspect and clean your rain gutters, our professionals may also notice minor bits of damage like loose seams or small holes. We're fully outfitted to address these issues on the spot, applying simple handy repair services wherever needed. Our technicians will always prioritize smart tweaks and repairs over more expensive rain gutter replacements.
Rain Gutter Replacement
In certain cases, a full replacement of your rain gutter system is what your building needs to keep it protected. Even the most durable gutter systems have limits on their lifespans, and may begin to wear down or provide less protection for your siding, windows or other exterior elements despite you doing nothing wrong.
In these cases, call our pros about new rain gutter installation at your convenience. We stock several different rain gutter materials, including modern aluminum seamless options that are becoming more and more popular for homeowners installing new materials. We can help you with everything from basic design and layout to full installation, including removing and disposing of your old gutters. In under a day in most cases, our crew can outfit your home or building with a brand new gutter system that will last for decades.
So if you require rain gutter services of any kind in North Salt Lake, don't hesitate to call the pros at Wizard Rain Gutters today.