Are your Lehi rain gutters in disrepair? Are younoticing water funneling toward your home's foundation instead of away from it,or damaging your roof and attic due to leaks?
You need to call the pros at Wizard Rain Guttersright away. We have years of experience dealing with gutter-related issues andtheir resulting impacts on the home, and we can both assess your issues and getto work on the proper response. What are the services we provide?
Rain Gutter Replacement
While we will make every attempt to find a moreconservative solution to your gutter issues, there are situations where yourdrainage system will need a replacement. Even the best gutter systems can weardown after years and years of dealing with moisture and the harsh outdoorelements, but we're here to bring your replacement options that will last fordecades and remove your gutter concerns.
We offer several different new rain gutterproducts, from popular vinyl to durable aluminum and others. Our technicians arealso fully trained to work with and install seamless rain gutters, which comein a variety of colors and resist certain leaks or cracking issues that oldergutter formats may deal with. You might be surprised to find out how relativelyaffordable gutter replacement is compared to repair, especially when youconsider your future maintenance benefits. Call us today to get a quote andlearn more about your options here.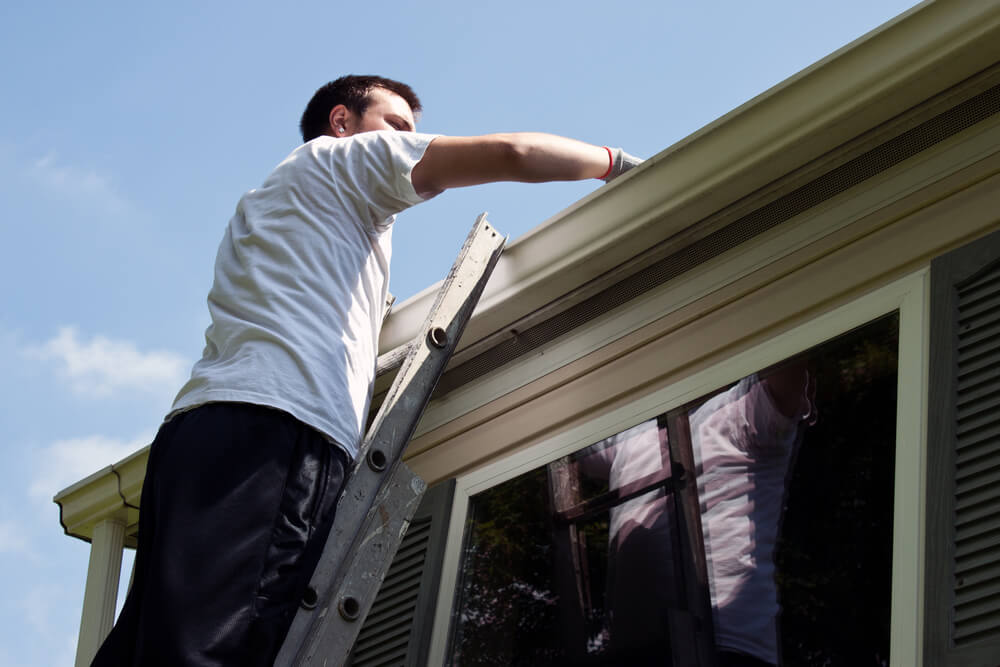 Rain Gutter Repairs
In many other cases, a full-on replacement won'tbe necessary or sensible. At Wizard Rain Gutters, we've seen every possibleissue of rain gutter damage – from basic rust and debris accumulation to leaks,bending, warping and other shape-related concerns.
Even if they seem serious, many of these can behandled by our certified technicians without the need for complete replacement.We use the latest technology and equipment to help repair basic gutter issuesquickly and simply, keeping your costs and hassle down while protecting yourhome during the important seasons. There's no issue here that will surprise orconfuse us – after years in the field, we've seen every possible gutter concernand have helped clients handle it. Instead of giving up your weekend and stillpotentially leaving problems, call us for all your Lehi gutter repair issues.
Proactive Care
Many of the above issues can be avoided to beginwith using simple proactive measures, and we're here to help with these aswell. We perform basic inspections and seasonal gutter cleanings, using on thehighest-quality pressure-washing equipment to ensure even the toughest clogsare eliminated completely. These services, which come at affordable rates now,can save you far larger expenses later.
For more information on our gutter services for Lehi or the surrounding areas, contact the pros at Wizard Rain Gutters today and set up an appointment.