Are you experiencing issues with your raingutters in Cedar Hills, Utah? Regardless of how large or small they are, thepros at Wizard Rain Gutters are here to help.
We've been in business for decades, helpingclients deal with every gutter-related issue that crops up in their home. Weoffer affordable pricing and only the highest-quality work, taking care toconsider both your time and your budget while keeping your home or buildingsafe from moisture and other elements.
Local Pros
Rain gutters interact directly with theenvironment they're in, and as such, you can't find better gutter services thanfrom those who live in the same set of circumstances. Our pros have seen everyweather concern Cedar Hills and the surrounding areas may have to offer, plushow these elements interact with your gutters – they know how to assess andaddress even the rarest of gutter issues that might be unique to your area.
More than that, they can help you add andmaintain your home's value. Our technicians will take the time to work with youand determine the best approach to your gutter issues, whether that's atemporary fix or a long-term replacement. This kind of expertise is exactly whywe formed our business to begin with.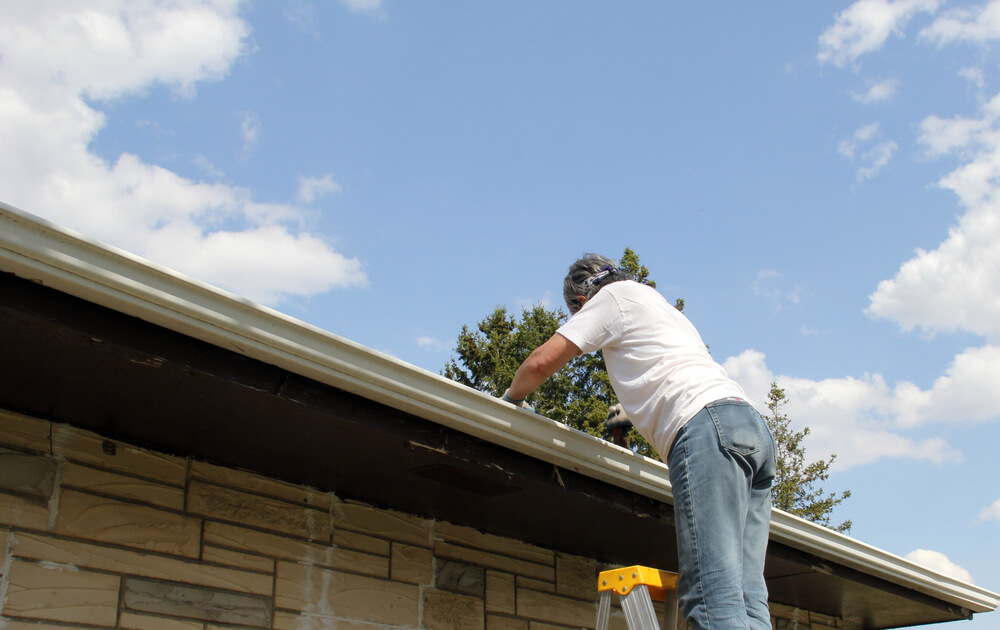 Inspections and Cleaning
Before any major issues crop up with yourgutters, the pros at Wizard Rain Gutters are here to offer you basicprotection. Proactive services like yearly (or twice-yearly) inspections and cleaningscan be vital to the health of your gutters, particularly if you live in areaswith high moisture quantities or high amounts of debris in the gutters (areaswith lots of trees and foliage, for instance).
You won't find better professionals for this jobthan ours. All our technicians are fully certified and trained to use ourhigh-powered cleaning equipment, which uses modern technology and pressure tocompletely rid your gutters of even the strongest blockages. Even if you can'tbudge a major clog that's causing significant water pooling and damage on yourroof, walls or foundation, we can loosen and eliminate it quickly.
Repair or Replace Gutters?
Over time, even the highest-quality gutters willwear down due to exposure to the elements. When this is the case in your homeor building, the big question becomes: Do I repair or replace my gutters?
The answer varies across each individualsituation, but the experts at Wizard Rain Gutters are on hand to help you findyours. We'll assess the extent of your damage and how it's affecting youroverall drainage, then recommend a proper course of action that's mosteconomical for you. If cheaper fixes can do the job without risking furtherissues in the near future, that's what we'll do. If a full replacement makesmore sense, we'll suggest materials and installation processes to keep yourcosts down while protecting your structure for decades into the future.
So don't hesitate if your Cedar Hills rain gutters are in need of cleaning, repair or replacement. Call the gutter professionals at Wizard Rain Gutters today and schedule an appointment.