Rain gutters and downspouts are necessary to keep the foundation of your Utah home or business free from water. Rain gutters do this by directing the water away from the base of your structure to avoid foundation erosion and rotting of any wood surfaces on your home or business.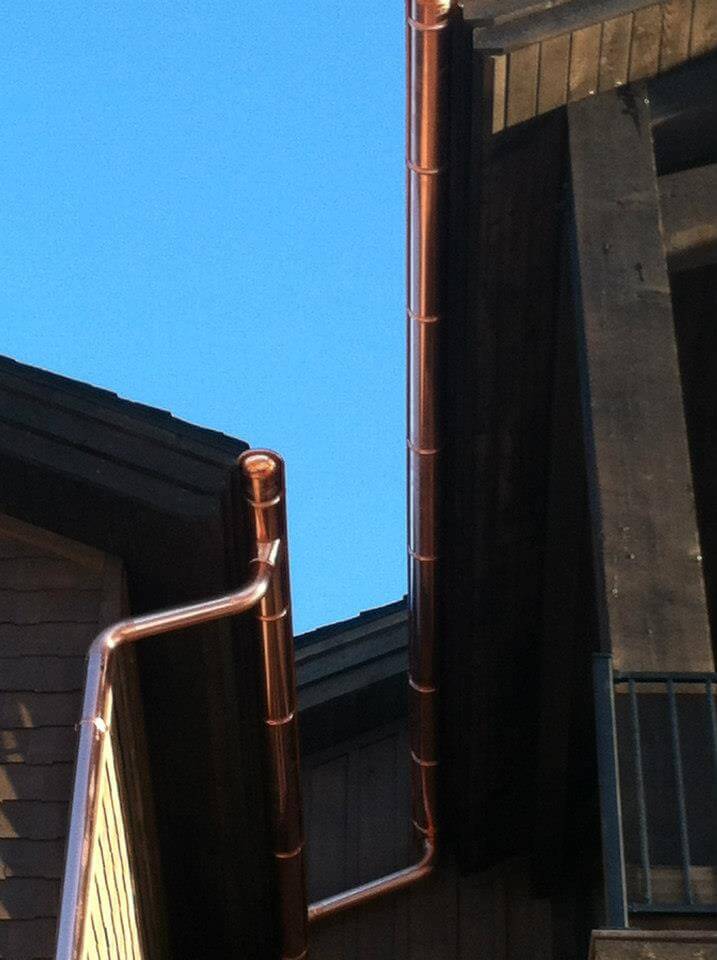 Rain gutters also help protect your home or business from flooding basements and crawl spaces.
Wizard Screens and Gutter, your Utah rain gutter specialists, installs rain gutters made from many different materials, including aluminum, steel (both come in a variety of colors), galvanized steel and copper. We also install seamless rain gutters to help preserve the beautiful appearance of your home.
In addition to rain gutter installation, we also provide rain gutter repair and cleaning.
5″ K-Style Rain Gutters
The 5″ K-Style rain gutters are the most common system used in residential applications today. They are fabricated from high-quality aluminum materials that make them strong and durable. The smooth, crown molding style looks beautiful as an accent to any home.  They are available in painted aluminum, galvanized steel, painted steel, and copper.  K-Style rain gutters can be installed with many different installation options and colors.
6″ Round Gutter
A 6″ Round Gutter is commonly used on larger homes and commercial buildings. Larger roofs that drain large amounts of water need a gutter system that can catch and drain the rain water more quickly. 6 inch gutters are paired with 3×4 inch downspouts. The larger gutters and downspouts displace large amounts of water quickly, which makes it a great system for large roof spans.  This option is available in painted aluminum, galvanized steel, painted steel, and copper.
Custom Box Rain Gutter
A custom box rain gutter system is typically used on commercial buildings.  In can be made into virtually any shape and size.  It is bent into 10' sections by skilled professionals. It is available in painted aluminum, galvanized steel, painted steel, and copper.
Rain Gutter Installation Methods
Hidden Hangers are the most common rain gutter installation method. They screw in and stay secure for many years to come. They also give the front of the gutter a clean, smooth look.
Roof Hangers are used when the fascia is a crown molding or an uneven surface. They are installed by screwing the strap down on top of the roof and also give the same clean look as the hidden hanger.
Wedges are used when the fascia is angled. The wedge holds the rain gutter level so it can function properly. It also prevents sagging.