Gutter replacement costs vary by location, home size and material, but one fact remains the same regardless of price: It's always worth it to have a well-functioning home drainage system.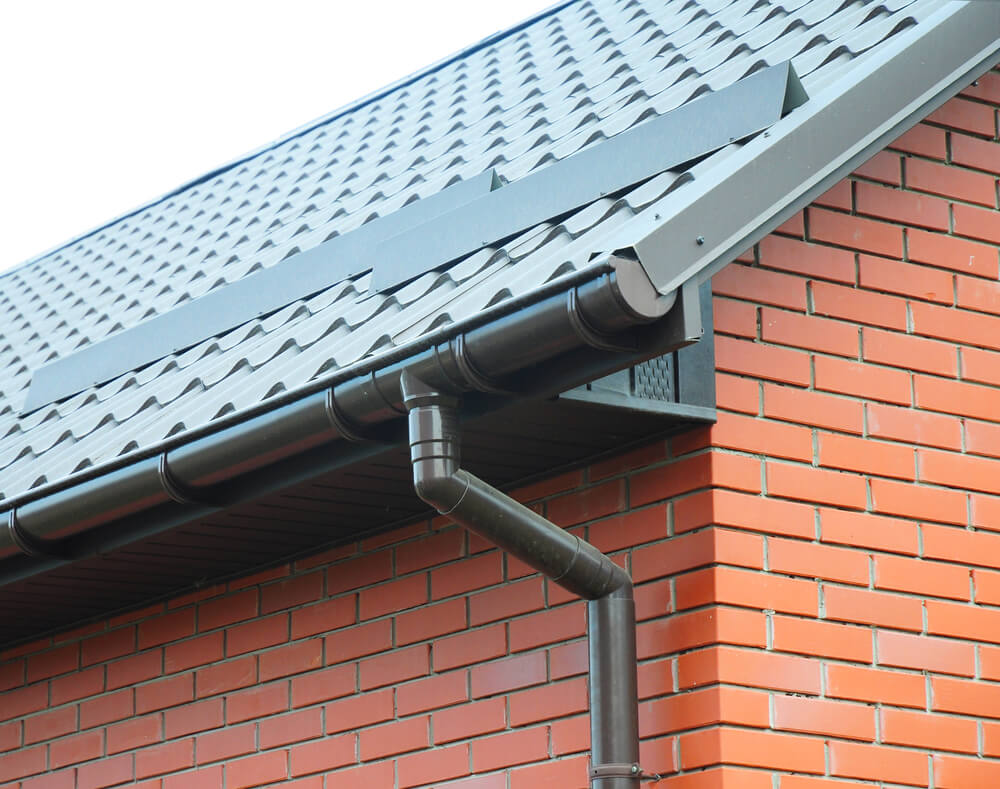 Gutters help ward off foundation damage. They minimize slip-and-fall accidents and potential lawsuits, and they help your roof last longer.
How much will it cost to replace your gutters?
The Size of Your Home Matters
Gutter sections are measured in feet, according to the dimensions of your roof. If you have a large home, it's simple — you'll need longer gutters, and that will drive up the cost.
The surface area of your home's roof also matters, as that determines the volume of precipitation runoff. You may need deeper gutters to accommodate the amount of rainwater flowing off your roof.
Gutter Material Is a Major Factor
If you want high-end copper gutters, expect to pay a premium. You could spend much less for vinyl gutters, but they won't last as long. Steel is also an option, though it lands on the more expensive end of the price range. Aluminum is the most common choice.
Aluminum gutters are lightweight, easy to install and rust-resistant, and they can be painted in a range of colors to fit your home's design. It's what makes them the most popular selection when homeowners need a new water drainage system.
Installation Labor Costs
If your home is more than one story, expect to pay more because of the need for longer ladders and skilled workmen. You could try to install your gutters on your own, but a team can get the job done in less than a day, depending on the size of the home and the number of people on the project.
It's worth it to have your gutters installed correctly. You can trust in the durability of the system.
Extra Supplies to Get the Job Done Right
You'll probably notice gutter replacement costs usually include the extra accessories needed to help the system function properly. From splash blocks and flashing to sturdy gutter hangers and gutter guards, these supplies will ensure your system works the way it should.
Your Water Drainage Investment
According to HomeAdvisor.com, the national average to install or replace gutters is $943, with typical prices falling in the $543-$1,334 range. Still, upscale systems can run up to $10,000, depending on the types of materials used.
Are you interested in where your home falls in this estimated price range? Get a free quote for gutter replacement costs from Wizard Screens and Gutter today.