Before you have seamless gutters installed, you probably want to ask some questions. You know that draining water away from your home's roof, siding and foundation is necessary, but what makes seamless systems so special? Are they the right choice for your home?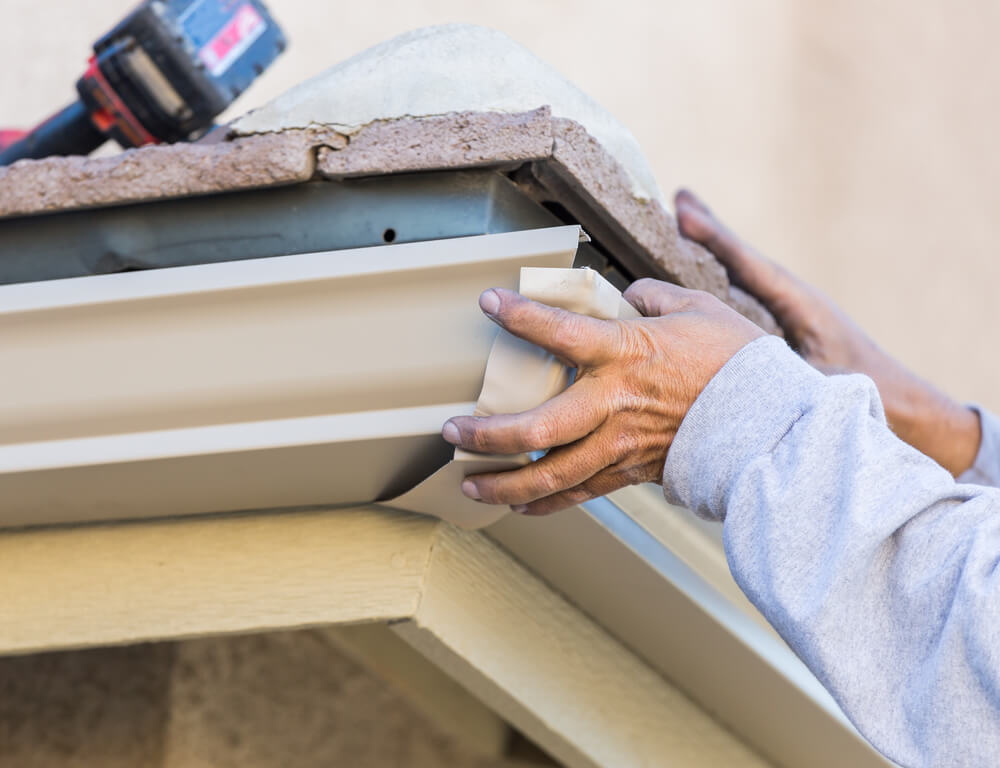 What Are They Made Of?
Seamless gutters can be composed of aluminum, steel or copper. They also come in a range of colors, so you can choose a shade that matches your home.
Aluminum offers the most color options and is the most popular choice. It's lightweight and easy to fabricate and install. It's also resistant to rust, unlike steel and copper.
Still, you have options when choosing seamless gutters for your home.
Are There Really No Seams?
Sectional gutters have seams at various points along the roof's edge. The system is made of multiple parts, which are bolted together using connectors. They work, they just don't work as well as seamless systems.
Seamless gutters don't have any connectors. The only seams are at the corners.
What Makes Them Better than Sectional Gutters?
The fewer the seams, the less chance of a leak. Since seamless gutters are manufactured on-site, they are crafted to match your home precisely. The sections aren't cut to fit — they are formed based on the dimensions of your house. They're securely attached, and they look like they are part of your home — they don't appear as an afterthought.
Do They Still Need to Be Cleaned?
One of the benefits of a seamless system is that since it has fewer connecting pieces, there are fewer grooves and crannies to trap debris and cause blockages. Seamless means easy drainage and low maintenance for homeowners.
You should still clean the system twice per year to ensure maximum performance. But you can expect seamless gutters to pick up less debris and make the cleaning job much easier.
How Long Does it Take to Install?
You can get a new gutter system in one day. While they're formed and fitted on-site, it's not a lengthy process. Wizard Screens and Gutter delivers quality, lasting seamless gutters for homeowners throughout Utah. We can do that for you too — call today for a free quote!