Your gutter contractor is responsible for one of the most important systems in your home: water drainage. If precipitation isn't properly carried away from your roof, you could end up with a host of problems. Attic leaks, drywall damage, mold, foundation cracks — the list goes on and on.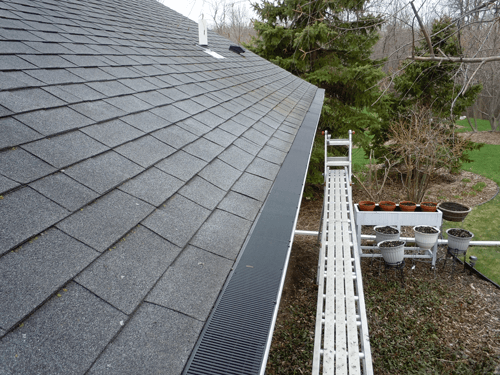 Before you hire a gutter contractor, make sure you get answers to these seven questions:
Are You Licensed and Insured?
Don't do business with an unlicensed, uninsured gutter contractor. That's just asking for trouble. Make sure they're registered as a local business, and ask for proof of insurance.
You need to know that all their employees are covered by liability and workers' compensation insurance, just in case one of them is injured while on your property.
Do You Use Subcontractors?
When a gutter company hires a subcontractor to handle the repair or replacement project, it's harder for them to manage quality control. If they hire subcontractors, make sure you know who is overseeing the project so if you notice a problem, you know whom to talk to.
Do You Offer a Warranty?
You should only work with a gutter contractor who promises to stand by their work. If they provide a comprehensive workmanship warranty, you know you've found a dependable professional you can trust.
What Type of Products Do You Offer?
It's helpful to work with a company that offers a wide range of products and styles. When it comes to gutters, a one-size-fits-all approach probably doesn't work for your home. You may want to investigate the cost versus benefits of seamless and traditional gutters. Find a contractor that can give you an estimate for a selection of product choices.
What if You Find Wood Damage Behind the Gutters?
Is the company you hire prepared to replace any rotting fascia they find? You want comprehensive service. You need a team that's prepared to handle anything that comes their way over the course of the project.
Do You Clean Up the Job Site?
Always ask about the cleanup routine. The company you choose should leave the job site exactly as they found it. Making the homeowner responsible for disposing of materials creates an extra headache.
What's the Cost and Timeline Estimate?
Never hire a company that won't provide a written estimate for the project. Besides a complete breakdown of all the material and labor costs, they should also tell you exactly how long the job will take. It's a sign of professionalism that you shouldn't overlook.
Wizard Screens and Gutter can help replace and repair your outdated, dysfunctional gutters for an affordable price. Depend on us, your local gutter contractor, and you won't be disappointed!